Foam-it Foam, Spray, Fog & Mist Central Systems
Equipment that makes your job easier!
From the front facing drain and built in hose storage, to the quick change pump and modular hinged back plate – our innovative portable units are designed to be easy to use and maintain.
Build the best unit for you with options like pump seals and color coding. Foam, spray, and gel units are available in sizes from 5 to 50 gallons.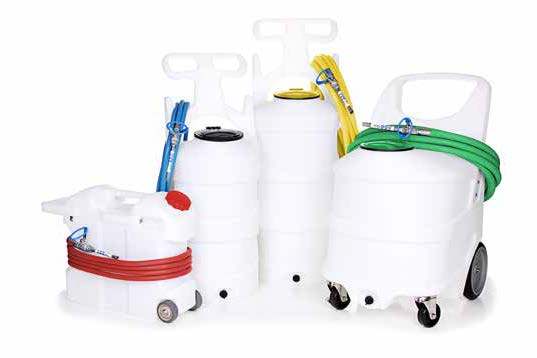 Portable pre-mix units
Portable concentrate units
Wall mounted concentrate units
Wall mounted high concentration units
10 gallon units
Wall mounted system
0.75 inch, 3.75 inch, 5 inch drain cleaners
Doorway foam units
Handheld 
Battery powered unit
Dual-power unit