TL Flair Air Monitoring System 
The TL Flair Air Safety Monitor detects and analyzes key air quality measures that have health and wellness implications for you and all of your facilities. The device is able to accurately detect, measure, and report key metrics in an open space of up to 5,000 square feet at a time.
The Flair Air Monitor detects and measures pathogens that range from 0.1 to 2.5 microns, specifically viruses including COVID19, influenza flu virus and other airborne germs.
Flair measures Total Volatile Organic Compounds that create optimal environments for pathogens to thrive and reproduce in the air.
Flair can even help monitor humidity levels. Having the right humidity levels limit pathogen growth and improves air safety.
Keep an eye on C02 – Carbon Dioxide has a direct impact on focus and cognitive function.
Flair's proprietary modular sensor designs provide high precision monitoring. The ejectable sensors can easily be replaced and updated at the end of their life cycle ensuring that you always receive the best monitoring technology.
Complete TL Flair Air Safety Monitoring System, 1 ea/order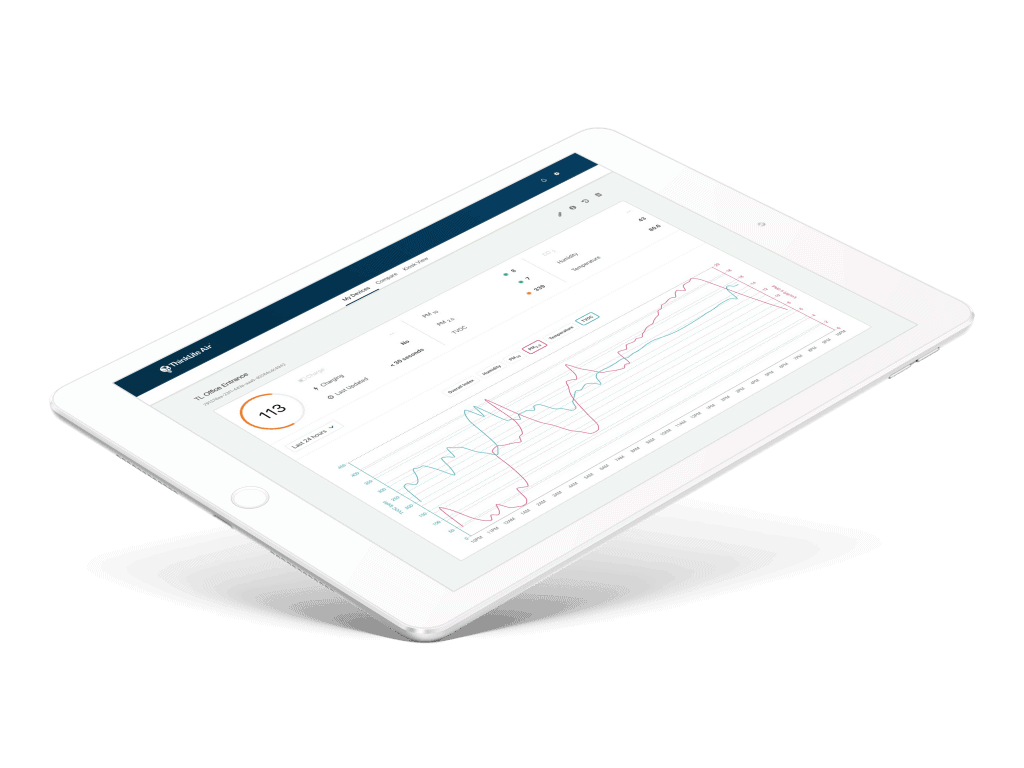 Make decisions on your facility operations based on hard data.
An advanced integrated dashboard collects data from all your Flair Devices and alerts you to changing air conditions in your facility in real-time. This information empowers you to make sound decisions on openings, remediation efforts and foot traffic based on air quality data available to you 24/7.
Transparency That Inspires Confidence.
Public Dashboards provide real-time information on your office's air quality. Accessible through public monitors or through QR codes, and have a real-time view of the air quality in your facility.
Flair's real-time public dashboard inspires confidence in the cleanliness and safety of the air inside your facility.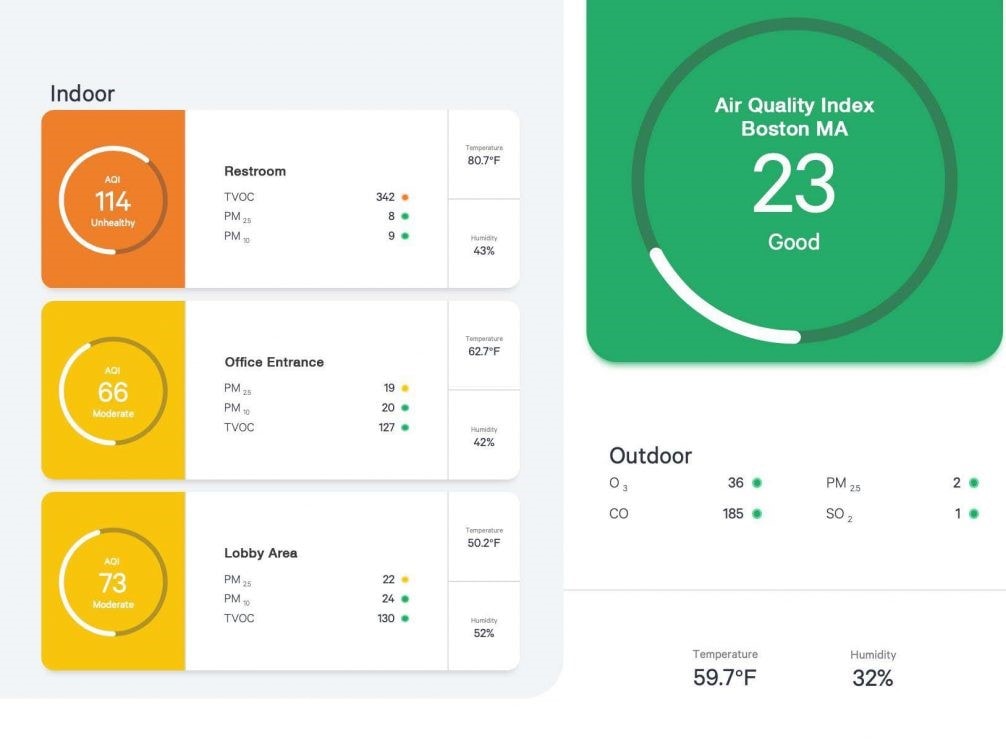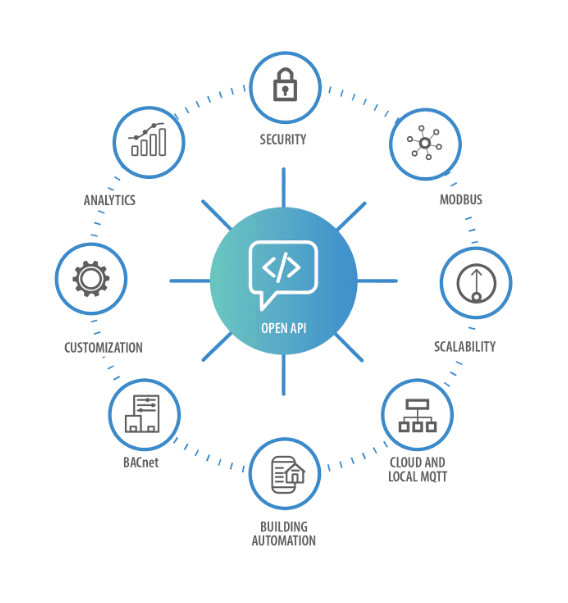 Smart Building Automation Ready​.
ThinkLite's Flair IAQ Monitor has an open API architecture, making it easy to integrate into most BMS systems.
Our BMS Integrations also provide the ability to use the TL Flair as a smart thermostat, allowing for manual input of the desired temperature that is sent directly to the BMS system.
Indoor air quality is an essential factor in the safety of your facility, so having communication between the Flair IAQ monitor and your HVAC controls can help reassure clean, safe air for the areas that need it most.
Easy to Install, Easy to Run.
Start monitoring your air today. Receive regular reports and action recommendations from your Monitor Team based on data trends from a particular period.
Backed with ThinkLite Air's comprehensive warranty, you'll have the peace of mind that comes from knowing that we've got your back.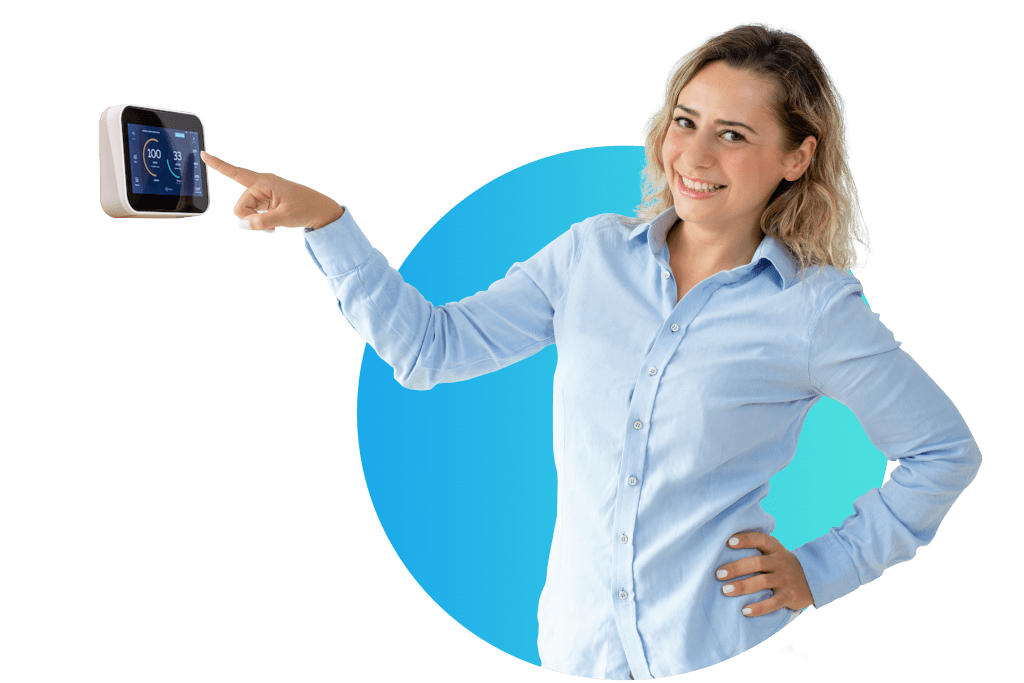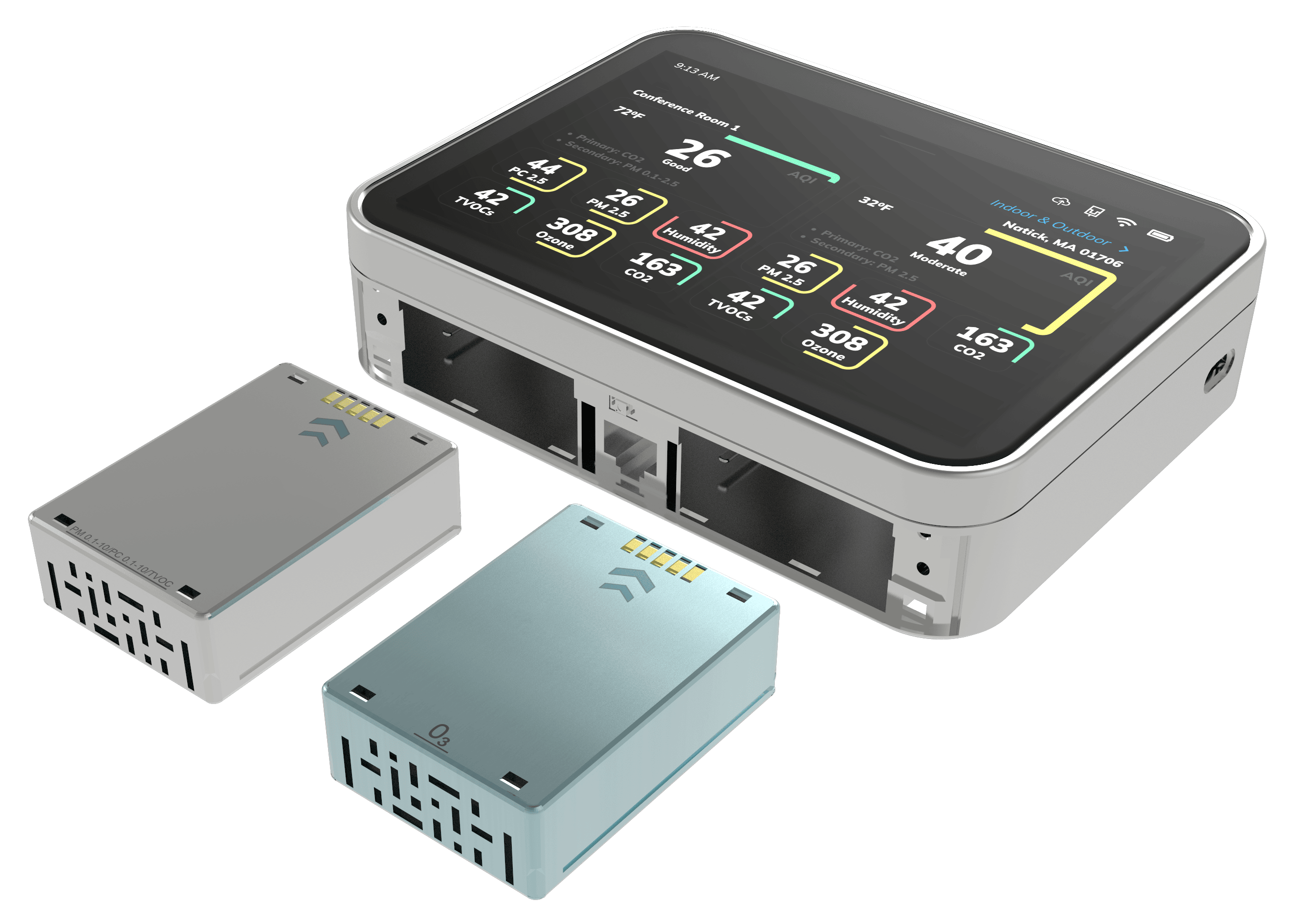 Key Hardware and Software Details:
Wi-Fi Connection
Ethernet Port
Customizable Sensor Modules
Cloud Communication
Eight GB Memory
Seven Inches Colored Touch Display
Micro SD Card/Second Storage
Receive Notifications
Download Stored Data
Compare Data on Multiple Devices
Identify Sources of Pollution
SSL/TLS Encryption
View Real-time Data and Trends
List Monitor and Manage Multiple Devices